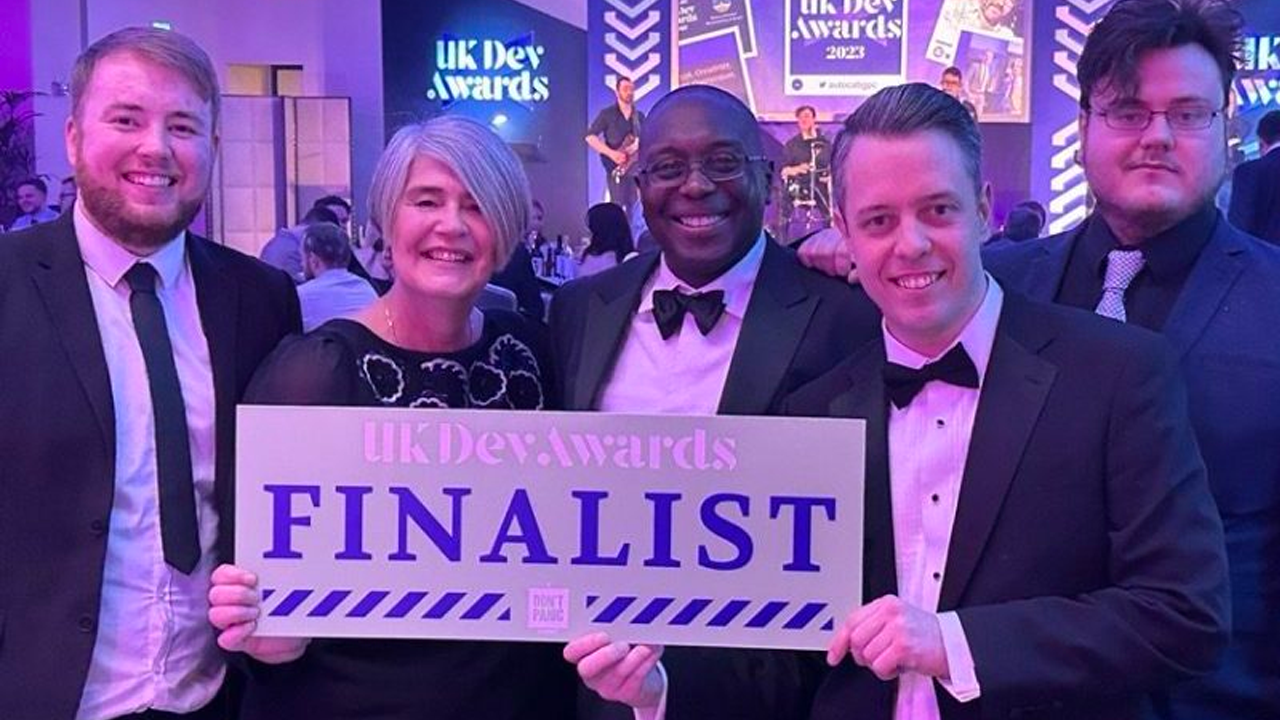 STAXO short-listed for the UK Dev Awards
We were shortlisted for the UK Dev Awards at the end of February for Best Large UK Web Dev Agency 2023 demonstrating the recognized value we offer the industry as a dynamic and innovative company.
Pictured is our awesome team enjoying the Awards Ceremony at The Montcalm London Marble Arch (left to right Chris Seal, Julie Parr, Dave Alleyne, Peter Goring and David Goring).
As a leader in digital eco-system delivery, STAXO has been building digital for over a decade and has grown into a global agency. Our continuous pursuit of innovation has led to our own growth, but also growth for our clients. As our business has expanded, we have increased our own efficiency 10-fold through automation, and for our clients we developed integrated and automated systems that have helped companies to transform and grow, some from innovative start-ups to thriving businesses with impressive turnovers, and others with strategy support helping them think bigger, and better, beyond what their immediate needs are, to help turn new and innovative ideas into a reality.