Web Designers in London
We discover. We design. We build. We launch.
We GROW Businesses from Start-ups to Enterprises!
STAXO is an award-winning web design and development agency based in London, who love a technical challenge.

As a full service digital partner, we get to know our client's, we take a step back to understand your objectives then come up with a strategy to achieve measured results. Founded in London, with a global reach we have the team and infrastructure in place to deliver and become your long-term digital partner.
What we do
Brand & Logo
We specialise in branding and logo design services that create a unique image for your business. Stand out from the competition with our expert help.
UX/UI Web Design
We provide comprehensive UX/UI/web design services that create seamless, engaging, and intuitive digital experiences for your audience.
Development
We offer a wide range of web development services including website design, development, maintenance, e-commerce solutions, and custom web applications.
Hosting & Support
We provide reliable hosting & support services for websites, ensuring fast load times, security, and 24/7 customer support.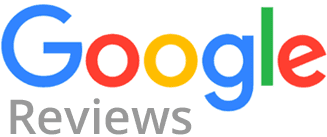 "We went to them to get a new website, but their insight and support has meant that that we have ended up with far more than that. They often had ideas or solutions to things that we hadn't thought we even needed. HIGHLY recommended!"
– John, Examscreen


"They have added a touch of flair and creativity to the project that we did not have previously, and we feel that our new application and corresponding web site are testament to their good work. Highly recommended."
– Ralph, Motis Group
We win awards
Here's us winning the FSB's Service Excellence Award earlier this year in London.



Get in Touch
All great relationships start with a conversation.
We're Cyber Essentials PLUS certified
At STAXO security is our top priority.
Just as you would expect we're always thinking about ways to protect your data. We use best practice and industry experience to continually monitor our services for any unwanted activities.